For Advisors
Articles and Resources:
Financial advisors serve an important role in planning, investment management, and wealth transition at iGiftFund.
For over 30 years, we've worked with financial advisors, RIAs, and brokers who recognize the need for a simple, ease-of-entry, flexible, and philanthropic solution for high-net-worth clients and prospects. Ninety-eight percent of these clients have an ongoing commitment to philanthropy, and they look to you for guidance.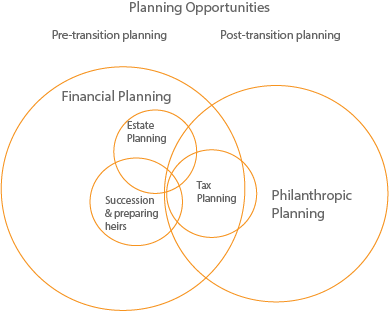 Historically, donor-advised funds are offered by commercial sponsors and community foundations that offer pooled investments and thus restrict the donor-advisor relationship. At iGiftFund, we serve a unique niche that involves working with donors who want to continue their trusted advisor relationship.
At iGiftFund, you help your clients establish the investment account inside the donor-advised fund; you manage the investments on your preferred platform; donors provide the vision, succession, and the grant advice … and we take care of the rest.
The iGiftFund is unique in that we provide an independent platform, a donor-advised fund program that works on any custodial platform, with open investment architecture. (See Investment Guidelines)
Your clients enjoy the flexibility of true independence, without all the administrative complexity and headaches of managing a private foundation, and with the ease and simplicity of a donor-advised fund.
COMMON MISPERCEPTIONS
Despite our best efforts to share the message of how our service is different, the following common misperceptions still persist.
Donor-advised funds are small or the "poor-man's" private foundation.
We have established donor-advised funds from $5,000 to $100 million.
You will lose the relationship with the donor.
At iGiftFund, donors can recommend their trusted advisors to manage the assets on their preferred platform. From a management perspective, investment advisors can see the charitable assets alongside the personal assets on familiar platform interfaces, offering full transparency. (Note: With commercial sponsors, advisors typically have to bounce from their taxable asset management platform to their charitable platform.)
You will lose the investment management.
With commercial and community foundation programs, your clients may only have a limited menu of pooled investment options. That's not the case with us! Each donor-advised fund allows for separated and individually managed investment accounts.
If your client chooses the wrong vehicle, he or she can't undo the decision later on.
If, for some reason, it becomes necessary to close down a donor-advised fund, donors can always recommend a grant to another donor-advised fund or public charity.
Note: It's not possible to convert a donor-advised fund into a private foundation. Contributions to a donor-advised fund are to be used for public charitable purposes only. However, donor-advised funds are increasingly being used to complement a private foundation.
See our iGiftFund vs. private foundation comparison
It takes at least $5 to $10 million to start a private foundation.
Of the 91,000 foundations in existence today, 88% have assets below $5 million and 66% are under $1 million. A donor-advised fund, however, can be established at $5,000.
Private foundations are often time-consuming and expensive to establish. They're also subject to burdensome regulations, including annual minimum payouts, excise taxes on income, and public disclosure, and require complex expenditure responsibility.
In contrast, donor-advised funds have no annual payout requirement, they're tax-free, the grant process is simple, and donors can enjoy total privacy. Some potential solutions/alternatives include the following:
Move a portion of the minimum 5% annual contribution to establish a donor-advised fund.
The donor-advised fund serves to complement the private foundation in a number of ways.
Collapse the private foundation into a donor-advised fund(s).