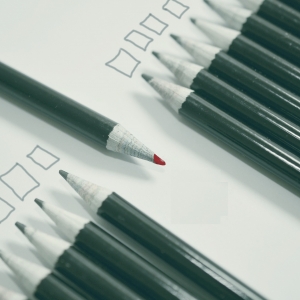 When we read about independence, we associate it with qualities like "free from the influence, guidance, or control of another or others; self reliant". True independence was woven into our fabric when we first became involved with donor advised funds over 30 years ago. It's one of our top priorities.
Independence Means Freedom from Outside Influences
iGiftFund operates completely independent of outside influences. Rather than simply sponsor clients' donor-advised funds, our independence allows us to engage donors and serve their philanthropic needs on a much deeper level. Instead of just sponsoring, we act as stewards for our donors and their envisioned legacy of charitable giving.
As an independent national public charity, iGiftFund does not have a specific geographic or regional focus, nor do we support any specific religion, issue, or cause. This allows donors the freedom to develop a philanthropic legacy plan that can support any charitable cause or issue important to them and their particular values. In addition, donors may decide to make grants to two, or even more, charities with quite diverse missions.
Investment Choice
Most sponsors restrict investment choice. Some will not work with the donor's financial advisor or will do so only for larger funds. Some will not work with brokers, only RIAs on their approved list. Some will restrict investment choice to proprietary investment pools. Some will limit choice of custody.
At iGiftFund, we're happy to work with a donor's chosen financial advisor, whether as broker or on a managed account relationship, at all levels and on the donor's familiar custodial platform. All funds are separately managed in open architecture in segregated portfolios (no pools).
This showcases the fact that iGiftFund operates on a truly platform-neutral basis. Put another way, we don't have an investment agenda outside of ensuring proper management of assets.
Independence Matters Because Your Legacy Matters
As a philanthropic-minded individual, we think it's so important that you are able to work with an organization that you can trust with your charitable giving goals. At iGiftFund, we're focused on you, the donor, and your specific vision for building a lasting legacy. We're here to honor your interests and values. That's why our independence matters. We have absolutely no agenda other than partnering with you and — if you like — your family members to ensure your legacy plan is carried out according to your wishes.