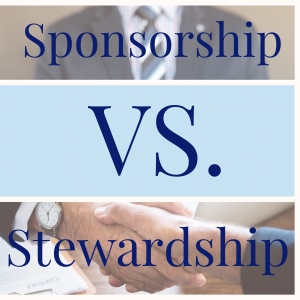 As you may already know, a donor advised fund is a charitable giving vehicle sponsored by a public charity. When you establish a donor advised fund with us, we become the public charity that sponsors your fund. You recommend the grants and we make them on your behalf to the charities you choose to support.
But at iGiftFund, we take this responsibility even further: we don't just sponsor your donor advised fund, we steward your fund. So what's the difference?
Beyond sponsorship and into stewardship
As the official sponsor of your donor advised fund and your grantmaking team, we've learned through years of experience that it's very difficult to build a lasting legacy alone. We understand you want to engage in meaningful philanthropy that addresses the causes that are important to you. We know that you want to give with purpose in order to help make a visible difference in the world. After all, this is the reason you established your fund in the first place.
With that in mind, we take our partnership with you beyond the typical sponsorship and act as stewards of your individual philanthropic plan and goals. We actively work with you to carry out your mission so that you can build a lasting legacy that your heirs can continue into perpetuity.
Our personal touch allows us to build a true relationship with each donor advised fund client. This way we gain a deeper understanding of your mission, important causes, reasons behind your affinity for these causes, and the legacy you hope to build. Total independence gives us the freedom to offer objective advice and serve your needs with total transparency.
Working as your steward provides a unique dual benefit to both parties involved. You gain peace of mind and freedom to build the legacy you envision, we gain the satisfaction of knowing we played a part in making a difference for you and the causes you support.
We're here for your passions. For your legacy. For you. In the words of Shannon L. Alder, we're here to help you, "Carve your name on hearts, not tombstones. A legacy is etched into the minds of others and the stories they share about you."